Do you want to contribute to the important fight against cancer?
Since 2010, through the Pink Forest Machine Track, we have collected over 1.6 million Swedish Kronor (SEK) for vital cancer research together.
Through Olofsfors' own fundraiser at the Breast Cancer Association, you can give an optional gift. No one person can do everything, but everyone can do something… and no matter the sum, your gift makes a difference. The money from the collection contributes to patient-oriented research as well as support for patients and family members.

Thank you for your gift!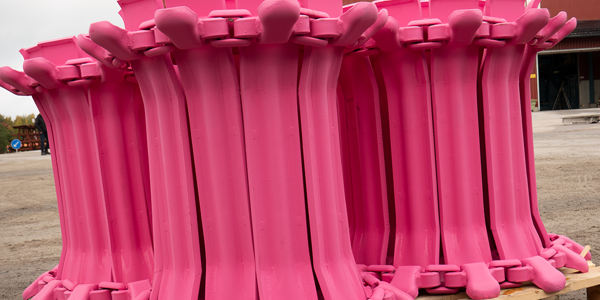 ALL TIME HIGH – this year's collection beats all past records
A record number of people have contributed to 2022 year's fundraiser for the Breast Cancer Association. 233 000 Swedish kronor (SEK) was the goal for this year's collection. It may seem like an odd amount, but that sum 234 600 which was collected in 2022, now means that Olofsfors AB, with private individuals and companies around Sweden together have gathered just over SEK 1,6 million for cancer research, since the start in 2010.

Please read Olofsfors Press Release: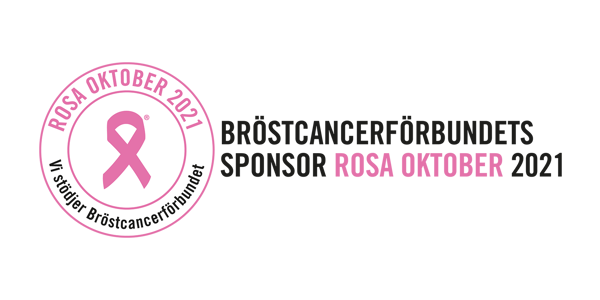 About The Breast Cancer Association
Breast cancer is the most commonly occurring form of cancer in women and every year, 8 000 women receive the news about breast cancer in Sweden.

The Breast Cancer Association, founded in 1982, has 11 000 members and cooperates with 33 breast cancer associations around the country. Thanks to contributions from individuals and companies, the Breast Cancer Association can fund patient-oriented breast cancer research, provide support and rehabilitation to breast cancer patients and drive opinion on breast cancer issues. They work to ensure that everyone in Sweden has the right to the best possible breast cancer care.
Source: Breast Cancer Association, © 2023
Olofsfors AB – Hauptbüro
Telefon: +46 (0) 930-311 40
E-Mail: info@olofsfors.se

Landkarte
Nehmen Sie Kontakt auf